---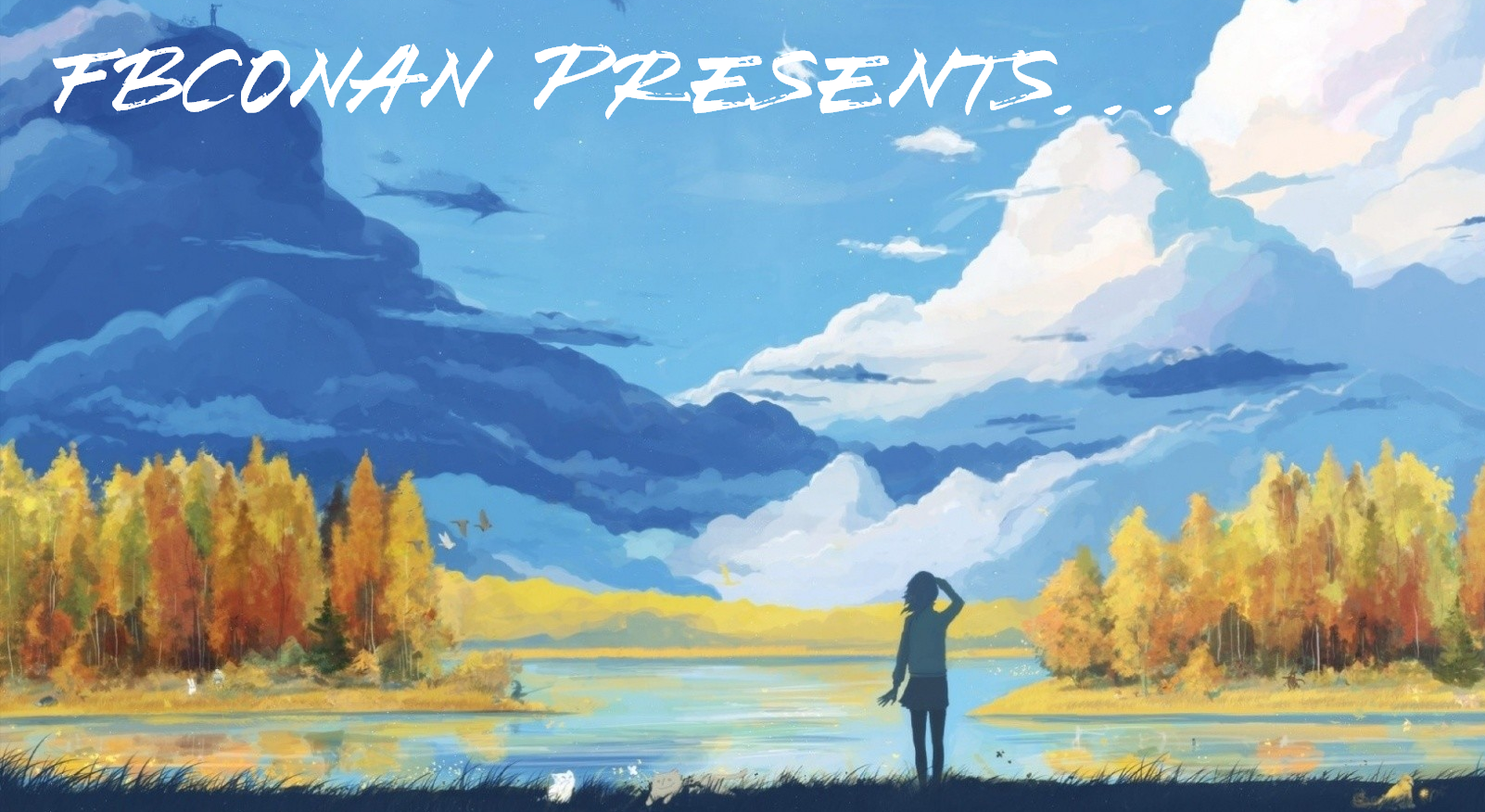 DAYS of testing. Building. Rebuilding. Re testing.
How light could I possibly go, while still making my most feature full release yet?
It wasn't easy, but I suppose that's the way it usually goes when ones strives for greatness.
My goal was to be able to include ALL of Windows Administrative tools, with full functionality, AND have all Action Center Features functional. Keep Network Sharing functional, Mobility Center, USB Tethering, Tablet Mode, On Screen Keyboard, Printer Function, MS Store, Notifications, Sounds, Bluetooth, Wireless LAN Support, Full Xbox controller support, Wireless Display Functionality, Metered Connection, and of course much much more, with the LEAST possible amount of services and resources required, to maximize system performance, and minimize system needs.
Then, why not take it up another notch!?
Download Version
Download Only
Let's make this build based on, what is in my experience, the fastest version of Windows (19H2), but make it look like the newest version of Windows (21H2), with some fresh, spanking new system icons, currently only available in Windows recently released Insider Dev builds, of what will most likely become Windows 21H2.
Slap it all together, throw in a few useful apps and tweaks, and call it a build. Hope you guys enjoy. This is by far my favorite build to date, one I am very proud of, and can see myself using personally for quite some time. This is as close to achieving what I set out to accomplish in the first place, in a custom Windows build.
Thanks to everyone in this great TeamOS community, who has been a part of my journey to making this IMO Killer light OS. You are all appreciated.
___
DESCRIPTION:
Windows 10 Pro Plus – Insider Edition (18363.1500)
ISO Size: 1.25 GB
Author: FBConan
Supported Languages: English only during install, Additional Language Packs after
Architecture: 64 Bit
Editions: Pro Only (Multi Edition, Pro SuperLite, and Pro Plus SE SuperLite)
From Original MS Windows Build: 18363.1500 (19H2)
.NET Framework 3.5: Pre-Installed
MS Store: Included
MINIMUM SYSTEM REQUIREMENTS:
Processor: 1 gigahertz (GHz) or faster processor
RAM: 2 GB
Hard Disk Space: 6 GB
Graphics card: DirectX 9 or later with WDDM 1.0 driver
__
INSTALL NOTES:
Create bootable USB with Rufus Tool, burn to DVD, or install in Virtual Machine
Activation: Not pre-activated, Activator included on Desktop if needed
I personally installed this build, and tested it without issue in Oracle VM, and on two separate laptops.
PREINSTALLED APPS: (PRO PLUS SE ONLY)
DirectX D3DX9, D3DX10, D3DX11, XAudio 2.7, XInput 1.3, XACT Runtimes (June 2010) Pre-Installed
7-Zip
MPC-BE
IrfanView
WinAeroTweaker
Old Calculator
Everything Search Engine
PowerISO
StartIsBack
Rufus
uTorrent
Custom icons, system settings, configurations, tweaks
_
OPTIONAL APPS:
Activator
Chrome
Firefox
Edge
TinyWall Firewall
Registry Tweaks
Visual C++ 2005 – 2019 (x86 and x64) AIO Installer
Old Calculator (included if you are installing Pro edition, it's pre-installed on Pro Plus SE)
__________
TWEAKS:
Reduced Desktop Icon spacing
Increased wallpaper quality
Transparent task bar
Link State power Management added to power options
Many Services and System tweaks made to boost performance and reduce resource needs.
________________
ADDED RIGHT CLICK CONTEXT MENU FOR:
Powershell
Kill tasks
Restart explorer
Send to desktop
Command Prompt
Command Prompt as admin
Take Ownership of files and folders
____________
REMOVED:
Defender
Security Center
Cortana
Help
WinSXS
WinRE
All Modern UI Apps
IE
WMP
Edge
Backup and Restore
Xbox Live Services
Mixed Reality
Hyper-V
Speech
Spell Checking
Text Prediction
OneDrive
Additional Windows Features
Bitlocker
Network Adapter Drivers (Download your own before installing if needed)
And more…
____________
DISABLED:
Power Throttling
Ads
App Lookup
Automatic Maintenance
Download Blocking
Timeline
Error Reporting
Live Tiles
UAC
Telemetry
Hibernation
PageFile
Windows Firewall (Pro Plus SE Edition Only)
PCI Express Link State Power Management (Pro Plus SE Edition Only)
___________
GAMING:
I am a gamer (A small sample of the ridiculous gamepad collection I own above), but I don't play very demanding games, as far as system requirements are concerned. Most games I play, can be done on modern pc's with integrated gpu's, and played offline. I play games from GOG, Steam, FitGirl, and Retro Gaming (Emulation) without issue. I play games mainly using a gamepad, I've tested 8bitDo, Xbox One, Xbox Series X, and Xiaomi controllers over bluetooth connection, and SNES pads, and Xbox 360 pads over USB connection without issue. I've also used DDR usb mats with stepmania, and wireless guitars, drums, and xbox 360 controllers via xbox 360 wireless adapter for frets on fire.
Nvidia's GTX 1050 Ti is my current best gpu, but I rarely enable it, and I don't test builds for FPS performance in modern high system requirement games.
DirectX Legacy runtimes are already installed in the Pro Plus SE edition, and I'd also recommend installing the Visual C++ Runtimes, which are included on the desktop as an optional installation if you are interested in gaming, as many games require having them them installed.
_______________________
ADDITIONAL INFO:
I prefer my icon font to be changed to bold (the rest is left default, Segoe UI size 9) if you want to try it, or change it to something else entirely, open Winaero Tweaker, and under 'advanced appearance settings' 'icons' you can make the changes, this font will appear under your desktop icons, in file explorer, start menu, and some system apps. (If you notice some pictures with Bold Icon fonts, this is why. I leave my windows scale at 100% on 1080p 14″ laptop screens, and the font is easier for me to read from a few feet away when beefed up.)
This build cannot receive future OS Features and Updates, and is intended to be that way. Because of this, the OS will remain stable, and the size of it will not grow exponentially like full Windows installs tend to, but remain the same.
To all interested members, thank you for your support, but please be aware that this is a light version of Windows. It does not have every feature in it, many things have been removed to allow it to function with greater performance and less system requirements than Full Windows can offer. If it is missing a feature, or service that you think you need, chances are it was removed intentionally, and can't be brought back. This Windows was designed with most users in mind, which is why it has most essential features and services included. I am trying to make a build that is highly functional, yet still very light as far as resources and HDD space requirements are concerned. You have been warned. Please stop asking for me to add things, fix things, how to change things, or enable things. I'm not going to respond, or start giving tutorials, use Google. I sincerely hope you enjoy these builds, I am very passionate about light Windows, and hope to share a good experience for you. If not, maybe another light version will better suit your needs, or perhaps full Windows is what you require.
________________________________________________________
**SPECIAL NOTES** (PLEASE READ CAREFULLY)
You will need to ENABLE the Windows Update Service if you want to install additional language packs, install apps from the MS Store, or to let Windows automatically download and install drivers. It is disabled by default, but there is a shortcut to enable it on the desktop.
The 'Sign In Options' in account settings works, but takes a while to load the screen, you'll have to be patient if you want to use it.
Network Adapter Drivers are not included in this build, please make sure you download appropriate drivers for your adapter and after creating the bootable USB, before installation, put the driver files on the same media to easily install after OS installation finishes! (If you go into Control Panel, Device Manager, and find 'Network Adapters' you will see what make and model your adapter is, so you can search google for the driver you need, and download it from your adapter's manufacturer.)
**When adding language packs, make sure Windows update service is enabled, then turn on metered connection first, that way it will only let you download the pack, and not additional features that may not be supported by this OS, such as speech, and won't cause a 3 cycle boot loop when restarting your PC, and not applying the language pack properly. Tested and confirmed working. If you do get an error, try again. Chances are you will get it working. I've had up to 6 packs installed, and switched between them as system language with reboots functional and everything working fine, though initially having some issues, persistence overcame them, and it worked fine after re trying.
____________
PICTURES:
Testing of this build was done in Oracle VM as well as on laptops, pictures shown are a mixture of both testing platforms:

All download links are redirected to freesoft.id
& Download on freesoft.id
Click download button below to download your file
Click Here to Download on Freesoft.id
Activator for Windows N Office AIO
Downloader, Extractor, Rufus, N ISO
Windows 10 Superlite Pro Plus Insider Edition (FBConan TeamOS) Pre-Activated
---